Your Home Relaxation Specialists
Since 1968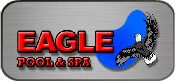 Copyright © 2013 Eagle Pool & Spa, Inc. All Rights Reserved

M
aximum durability and safety are built into every Eagle Pool & Spa swimming
pool safety cover. Give yourself peace of mind when you close your pool with an
inground swimming pool safety cover from Eagle Pool and Spa Covers. Protect
your family and your pool! Our safety pool covers come with the best fit, strength,
materials, and hardware to keep your pool clean while preventing intrusion by
children, pets, and stray animals. Since the swimming pool safety cover cannot be
removed without the special installation tool, you get secure and dependable
protection.
Fit
Computer-Aided Design (CAD) and skilled craftsmanship assure a custom fit every time.
Materials
Specially formulated from the highest quality materials. Made from solid polyester reinforced
vinyl, polypropylene mesh, or Commercial Grade Mesh industrial strength micro mesh.
Exceptionally strong and durable with double webbing for extra strength.
Superior Hardware Technology
Springs - High performance stainless steel tension springs are fitted with plastic covers to
protect your decking.
Anchors - Brass anchors will not corrode and are set flush with the deck surface when not in
use.
Tools - Specially designed installation tools are built to last.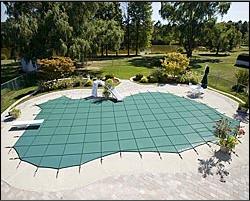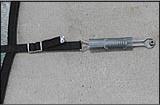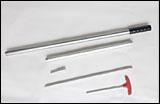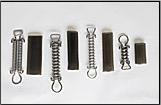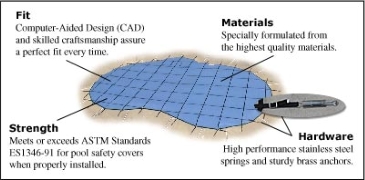 For Inquiries Please Call:
(610) 631-1950 ext. 203
The Benefits of Owning
an Eagle Pool & Spa
Safety Cover
•
R
educe the chance for intrusion
•
M
inimize Spring clean up
•
E
asy to handle
•
I
mproves the look of your
backyard during fall and winter
•
C
ost efficient
W
e have Select Fabrics and Colors to Suit your Taste and Style. Each cover is manufactured to your exact specifications
and custom made for your pool.
M
ade from long-lasting solid polyester-reinforced vinyl or indestructible polypropylene mesh, our swimming pool safety
covers contain special inhibitors that help prevent rotting, stretching, cracking, and tearing caused by harsh weather
conditions and the sun's damaging rays.
A
vailable in:






Solid Polyester
Reinforced Vinyl
Polypropylene Mesh
Commercial Grade Mesh
Industrial Strength Micro Mesh